Unknown Senders are simply emails sent by someone not in your contacts and by default, Google will not allow them to show up in your calendar app.
We found that although you can flag these as known senders, sometimes Google will continue to block specific senders calendar invites. In this case, we recommend allowing all senders to send calendar invites.

Allowing unknown sender is simple. Check you email for and invitation to an event that your not seeing in your calendar. (Sometime they end up in spam so check there if you don't see it in your main inbox.)

Once you find the email, you will see a box placed by Google in the body of the email that looks like the follow:


Follow the hyperlinked text "Know this sender?"
Once you follow the link, make sure you on the google account you would like to know this sender on to receive calendar invites straight to the app.
Then you will confirm in Google Calendar with a modal that looks like this: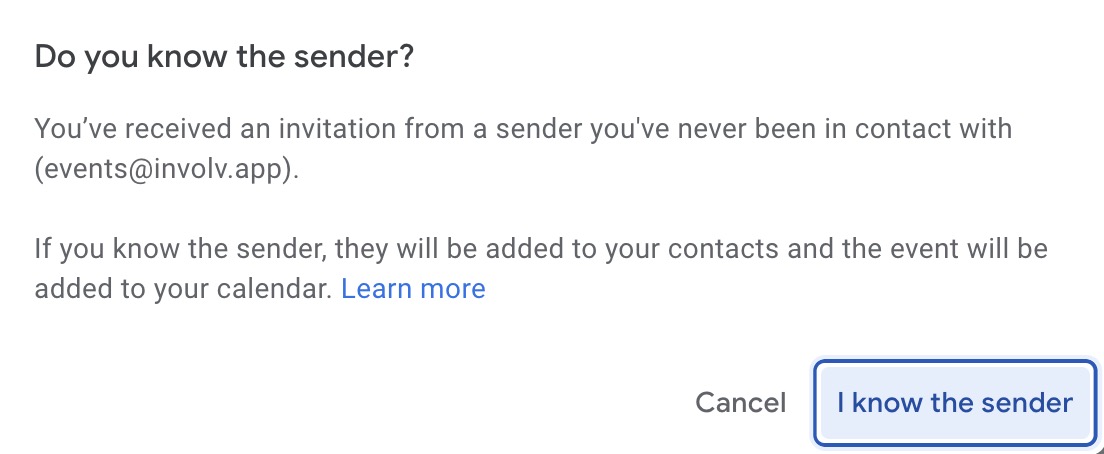 Once you hit "I know this sender", then you DONE!

Congratulations
---